Odd setup from Wexford today. I know that they got burned against Clare and were down a few first-choice backs today, I can understand a defensive style. But to pick your best forward as your sweeper is absolute madness.
Kevin Foley played for a sweeper for years under Davy, surely he was a logical choice?
Maybe Egan is happy to come away without getting an absolute hammering but I feel like if O'Connor had been in attack, they could have caused Limerick a few more problems. I felt very sorry for the Wexford forwards tbh. Limerick's backs are quite good and when you give them a spare man aswell, it makes it very easy to defend.
Dunbar was the only one of the front 7 or so that caused Limerick any problems really; he ran at them from deep and his pace did cause a few issues. I was frustrated watching Chin, let alone what the Wexford fans were thinking.
Conditions were difficult, fair enough, and you can't read too much into the league but Wexford beat Limerick in tough conditions last year. I just thought they'd bring a bit more intensity to proceedings, have a bit more structure in their style of play.
We're not arsed about the league, simple as that.
And look, that's totally fair, but they are opportunities to learn about the team, and I don't know if either side learned much today.
I agree, you're right. But I think what's going on is they're trying to learn from their own mistakes, and Waterford's mistake of peaking too soon like last year.
You seem to think you know better than Egan on the matter
Coach Egan's other project, Kildangan were beaten by 7 points by Upperchurch today in the County League despite rolling out all the big guns like Flynn x2, Connors, Quigley, Hayes, Seymour, Gallagher x2 etc.
I wouldn't go that far; I just think there were 8 or 9k very disappointed people in the Gaelic Grounds today.
He'll be judged on Championship, as said above. If he has a successful year, games like today won't matter. If they have a poor year, questions will be asked.
I do think that if he intends playing Rory O'Connor as a sweeper at any point in Championship, then he is a lunatic.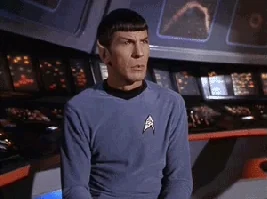 At the risk of repeating myself, I've lost interest in it & haven't been to a Wexford game this year so this is based mainly on catching bits on TV, my intuition & other people's opinions (people whose judgment isn't crazy).
Firstly, BDE has been saying since last autumn that we won't be taking the league as seriously as last season. In the local press, radio, at fundraisers etc. Won 5/5 last season in group, going at full tilt, Waterford burst the bubble in the semi & they seemed to lose all momentum/confidence. The win in Nowlan Park salvaged the Leinster campaign after some really bad displays against Galway, Dublin & Westmeath. But if you keep telling yourself that you're not taking it THAT seriously, does it give lads an excuse to let standards slip?
That leads me to some reports coming third or fourth hand from the squad that BDE runs a very organised set up etc but some of the cut/madness/intensity/competitive edge of the Davy era has been lost. It's maybe lost a bit of spark and I don't know if there's real belief or drive there.
And these are all somewhat related…they've had a really long injury list & it's mainly affected experienced players/leaders who've been manning key, central positions. Obviously this gives a chance to younger players but it's harder for them to make an impression if they don't have an experienced spine to lean on. And maybe training isn't as competitive as you'd like if a clutch of the better players that set high standards aren't fit.
I think it's clear he went with a damage limitation set up today & an 11-point defeat is still bordering on a hiding (if it isn't already). Whatever about playing an extra defender, I don't see any point in playing ROC as a sweeper. He can play in midfield but sweeper, no, a waste of time. But Iimagine BDE is just thinking it's minutes in the legs - it was his first start of the season.
As a general point, I don't think Wexford supporters are that demanding compared to counties who border Tipperary. We're just quare nice & inoffensive. We cheer along & (some of us) travel in big numbers at the hint of a bandwagon but I don't sense any serious dissent among supporters despite this very poor league campaign. Some disquiet alright & the odd glib "won't be a long championship campaign for us this season" type comments online but I think most folk will judge based on the championship campaign ahead.
But before that there's the box office challenge match circuit (cc @peddlerscross). These are taken more seriously than the league now. We'll get reports in the local press in the next 2-3 weeks about all these injured players coming back to fitness. Then there'll be a challenge match in WIT on a Monday or Tuesday night about 12 days before our championship opener against Munster opposition (maybe Tipp) & news will filter back that Wexford were absolutely flying. Then we won't know whether we're in the long grass or not.
I'd say there is no hope of that happening in the championship.
He was without 3 of his first choice defenders today plus DOK was out.
We just don't have the back up. I'd see little benefit in throwing Rory in to that Limerick back line today.
We had a serious Box Office Industries Challenge Match run in April/May 2014 for instance. You could sense momentum growing based on results that were filtering out and low and behold we ended up scalping Clare and Waterford come championship.
Right now we're probably lacking a generation between the U21 winners of 2013-2015 and the Richie Lawlor, Cian Byrne generation coming up. The 98' crew were strong with ROC, Damien Reck, Flood, Dwyer etc. but Davy's reluctance to cast the net has left us devoid of squad depth in that mid 20's age bracket.
Excellent post. Ye are too nice and inoffensive for yer own good.
When i think of Wexford now, i just have visions of 4 lads sitting outside Sharkey's Chipper on a balmy July evening discussing the 6 week Clay Court season style Wexford SHC.
The Box Office Industries Challenge Match circuit should ramp up big time in the next 2-3 weeks.
I'd expect Waterford to play Wexford next weekend at WIT with Galway facing Dublin in Abbotstown.
Waterford or Wexford will then play Dublin in the fabled Tinryland GAA Club the following week then.
We are currently in the very very long grass.
But if we get everyone fit we will put up a few good performances in the championship until we run out of steam.
Getting back to a Leinster Final (& winning it?) would be progress but we're probably 4th favourite at the moment.
Believe it or not pal, with a full hand I expect us to beat Kilkenny and the Duds.
Not that I think we're great or anything but I don't think they're much use either.
We've 7 or 8 really, really good players which is as much as those teams.
Once we get out of Leinster I suspect we will be in BOTHER.
Chin is world class. A proper super star.
I'm bemused to read some positive comments about 1 player in particular today who ran into a few absolute dead ends.
Bad and all as we are the level of basic errors is stunning.
And the lack of movement for puck outs was a joy to behold.
Shane Reck is very good too.
I'll be back to you on this, you can be sure of that
I think we'll have to beat those two to make the Leinster Final because I can't see us beating Galway. The trouble we have with Galway is that they have a better spread of players than us & have a few big, strong, ignorant types too so we can't bully them. And when the opposition has more good players than you, then you need your big players to bridge the gap. But I also think they have lads that match up well against our main players, e.g. P Mannion seems to do well on Chin. Although maybe we could play out a draw at home to Kilkenny to both qualify for the Leinster Final if Micheál Donoghue is turning over Galway.